The Government of Alberta Municipal Government Act (MGA) provides the basis for statutory and non-statutory plans in the province. A Municipal Development Plan (MDP), an Area Structure Plan (ASP), and a Neighbourhood Area Structure Plan (NASP) are all statutory plans under the MGA. These plans provide planning direction at a high level and increase in detail progressively to guide growth and development.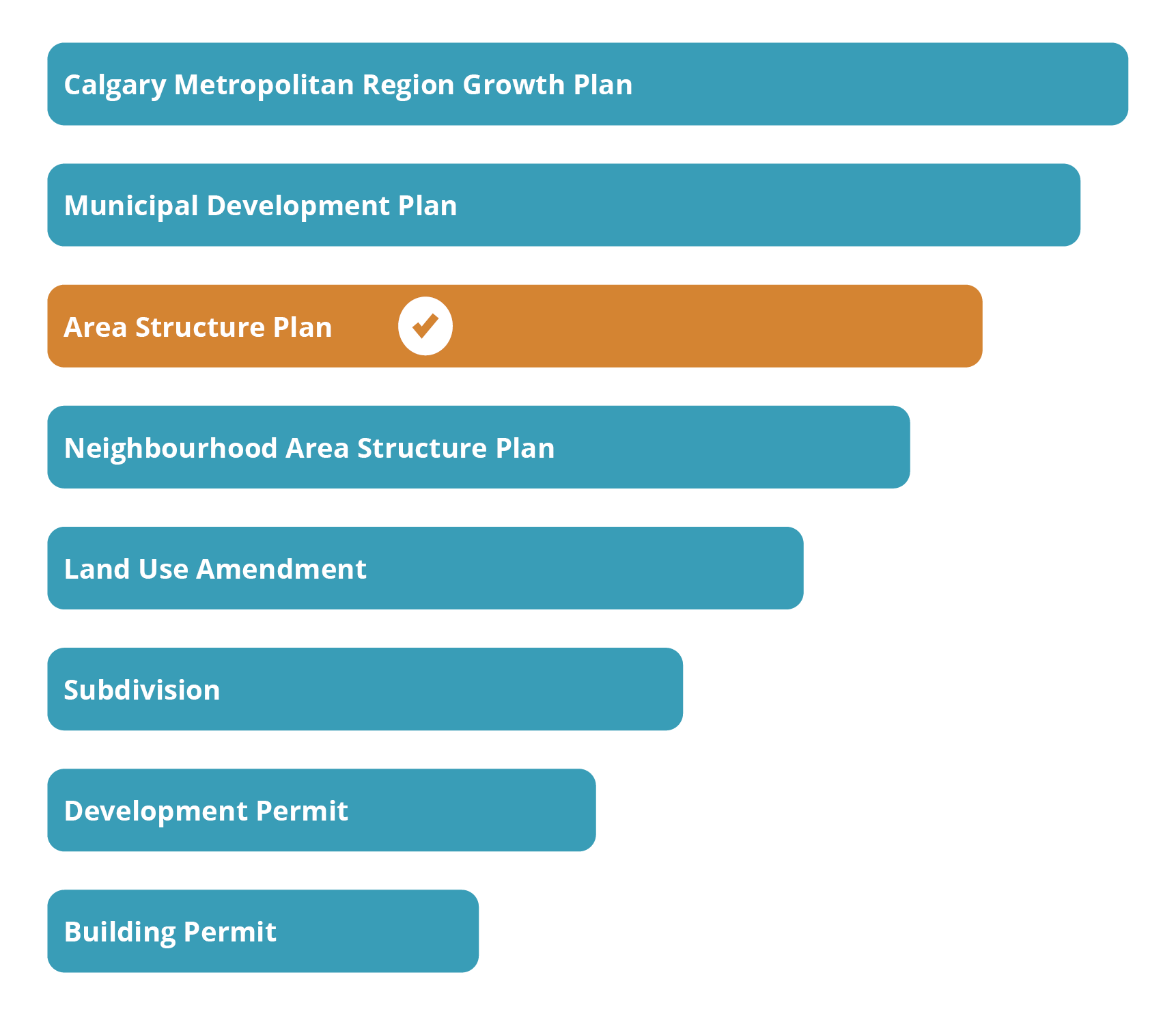 The ASP boundary was determined by the Town of Okotoks and is illustrated in the Town's Municipal Development Plan, approved in December 2020.
Questions regarding water supply and allocation in Okotoks may be addressed through The Foothills Okotoks Regional Water Project. Click here to learn more.
Lamont Land is sponsoring and leading the development of the Area Structure Plan. Lamont Land LP is a land developer with a well-earned reputation for doing things differently. Since 1991, Lamont has been committed to innovative planning solutions, responsible land development and creating the best new communities for homebuyers of varying lifestyles and budgets.

B&A is a dynamic, future-focused, multidisciplinary team of over 45 professionals who are passionate about creating great places and spaces for everyone. B&A began shaping communities across Western Canada over 35 years ago, and we now have offices in Calgary, Edmonton and Vancouver. We provide planning, design, and engagement expertise, supported by unparalleled technical services in design, drafting, GIS, and 3D visualization.


WATT Consulting Group is the transportation engineer for the ASP. WATT is an employee owned and operated multi-disciplinary transportation, engineering, and geomatics firm within Western Canada. Watt's transportation division provides transportation planning, design, and engineering to both the private and public sectors. CIMA+ is the servicing engineer for the ASP. CIMA+ is a multidisciplinary firm that specializes in engineering, project management, urban planning, and the environment. Founded in 1990 through the integration of firms, CIMA+ is one of the largest private consulting services in Canada.

Sign-up to receive email updates regarding the next phase of the project process. Enter your information and check your inbox for a confirmation email.